Index
---
Sports event
Sport can connect people from different cultural backgrounds and build bridges over language barriers. In light of this, the aim of our sports event is to have fun and play together. Everyone is invited to parti­cipate in various traditional and modern sport activi­ties. As a special this year – we will offer bubble football.
Just head on down and have fun!

Date: Saturday, 30 May 2015
Time: 10.00 am – 1.30 pm
Location: sports ground and gym on the university campus
---
Get-to-know-party
After being bombarded with a lot of important information it is time for you to get to know each other in a more relaxed atmosphere. The best way to achieve this is with a party where we can all dance, sing and have fun together. We have also prepared a few games to break the ice, so let's get to know each other!

Date: Saturday, 30 May 2015
Time: 9.00 pm – 1.00 am
Location: Mensa I & II
---
International Brunch
Taste the world: An exciting journey through Earth's cultures with plenty of tasty delicacies, traditional songs and dances – this is the International Brunch. Meet interesting people from all over the world and dive deep into the culture of other countries.
The ISWI International Brunch invites you to present your country through regional costumes, pictures, traditional dishes, recipes, national music, dances etc. An exciting journey is awaiting you! Visual, musical and culinary impressions will merge together, to create a unique experience. We are looking forward to seeing you!
Date: Sunday, 31 May 2015
Time: 10.00 am – 2.00 pm
Location: Wetzlarer Platz (City Centre of Ilmenau)
---
Nelson Mandela Bridge Dedication Ceremony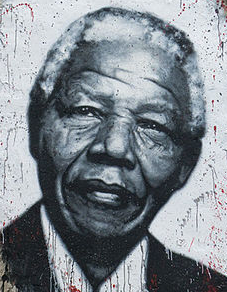 At 2 pm Ilmenau's pedestrian bridge will be officially named after Nelson Mandela, to honour one of the great human beings of our time and his life's work. Through his extraordinary and selfless actions, Nelson Mandela built many bridges between people, paving the way for the end of apartheid in South Africa.

Date: Sunday, 31 May 2015
Time: 2.00 pm – 2.30 pm
Location: Ilmenau Pedestrian Bridge

---
Opening Concert: Pentatones & STÜBAphilharmonie
Right after the Opening Ceremony you will have the chance to experience a unique concert at an exclusive location. Together with the philharmonic orchestra 'STÜBAphilharmonie', the band 'Pentatones' will turn the Ilmenau City Park into a natural concert hall. Enjoy a wonderful live performance and an outstanding light show.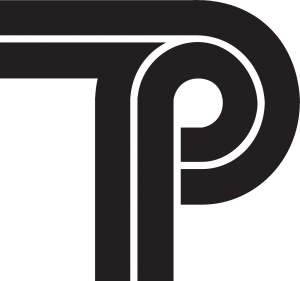 "Pentatones are pop music in a truly new disguise. Over an electronically tinkered mosaic hovers the voice of Delia de France, radiant yet mysterious. Her vocals (known from productions with Douglas Greed or Robag Whrume) are enveloped by pulsating beats, bouncing back and forth between here and an imagined acoustic horizon. In collaboration with visual artists pentatones released impressive and award-winning videos and create impressive audiovisual live performances playing at various media art-festivals, such as Ars Electronica as well as huge music festivals like SonneMondSterne." (Pentatones)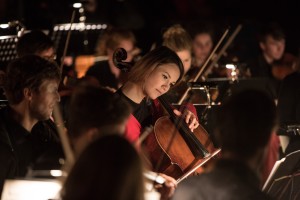 'STÜBAphilharmonie' is a philharmonic orchestra that was founded by young people from Thuringia. At the beginning, it was only a small group of musicians, by now they have more than 150 members. They often do social and international exchange projects between young musicians from different nations. They also worked together with the famous German singer-songwriter 'Clueso'.
http://www.pentatones.de/
https://www.facebook.com/pentatones
https://soundcloud.com/pentatones
http://www.stueba.de/

Date: Sunday, 31 May 2015
Time: 10.00 pm – 00.00 midnight (Entrance at 9.45 pm)
Location: Ilmenau City Park*

*in case of bad weather: Ilmenau Festival Hall

---
Responsibility – Step by Step
Be the change you want to see in the end of the world! Learn how to survive in a postapocalyptic world with us and have fun at the same time at Responsibility – Step By Step. Your decision-making and other skills will be tested as you attempt to ensure your survival in your base, while encountering the various stations, actors and actresses. Establish your own rules for cooperation, take responsibility and reinvent the world.

Date: Monday, 1 June 2015
Time: 4.30 pm – 10.00 pm (incl. dinner)
Location: Baracke 5, Ilmenau*

*in case of bad weather: Mensa

Latest info: Due to the weather conditions this event will take place indoor at the Mensa (Max-Planck-Ring 1).
---
Open Air Concert
Every ISWI needs music. By listening and dancing to various bands you can easily get to know the other participants of ISWI and Ilmenau students.
---
Rick Tick Evil (GER)
RickTickEvil is an uncompromising and hard rocking five piece punk rock band from Schweinfurt, Germany formed in 2010. They quickly caught attention in their local area for their energetic live shows, which led to support slots for well known acts like SNFU, NoFX, Pennywise, No Use For A Name, etc. Their music is greatly influenced by the skatepunk bands of the 90ies. RTE released their debut album WE'LL TAKE IT FROM HERE in spring 2015.
https://www.bandpage.com/RickTickEvil
http://ricktickevil.bandcamp.com/
https://de-de.facebook.com/ricktickevil
---
Baracketen Band (GER)
The 'Baracketen' are six dynamic musicians that are part of the Ilmenau music scene around the 'Baracke 5' band project. Their music can be described as 'Electrobushfunk' or 'multi-variant abstrusity': Electronic beats and extravagant accordion-horn-percussion arrangements combine symbiotically and form a perfect unity. Energetic – entertaining – danceable!
http://www.baracke5.de/bands/baracketenband/
---
Buffo's Wake (UK)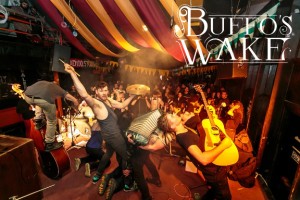 Gypsy Punk, Horror Folk, Balkan Ska, Dark Cabaret
Buffo's Wake are a twelve-legged beast hatched in the murky backwater of Brighton, UK. Armed with accordions, violins and a bucket full of gusto, they waltz, tango, mosh and breakdance their way through a wide range of eastern European punk rock cabaret, with tales of debauchery, deformity, zombies, incest, anatomy and sweet, old-fashioned horror.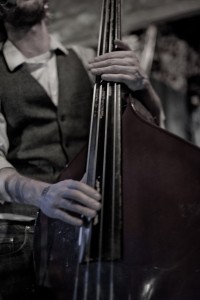 Their music flirts round the edges of punk rock, folk, swing jazz, Balkan brass bands, cabaret, skiffle, klezmer and many other different styles, whilst still retaining something wholly unique to their sound. They even use singing saws, wine glasses, old rusty pipes and handmade percussion instruments to create their extraordinary sound.
After a couple of years playing all over Europe and the UK, they have established an ever growing reputation as one of Englands 'must see' live acts. Buffo's Wake will grab you, and leave you dancing like a person possessed. Guaranteed to raise hell!
http://www.buffoswake.co.uk/
https://buffoswake.bandcamp.com/
https://www.facebook.com/BuffosWake
https://soundcloud.com/buffoswake
---
Support: Mr. Evergreen (GER)
Inbetween, you will have the chance to listen, sing an dance to some of the most popular songs of the last decades – presented to you by 'Mr. Evergreen'(GER), our beloved hurdy-gurdy man!
---
Date: Tuesday, 2 June 2015
Time: 8.00 pm – 1.00 am (Entrance at 7.30 pm)
Location: Gustav-Kirchhoff-Platz, Campus of TU Ilmenau*
*in case of bad weather: Ice rink, Ilmenau
Latest info: Due to the weather conditions the Open Air will take place indoor at the Ilmenau Ice Rink (Karl-Liebknecht-Straße 34).
---
Light for Change
On the occasion of the UNESCO 'International Year of Light and Light-based Technologies', ISWI 2015 is dedicating one of the highlights of the cultural programme to this topic.
The event 'Light for Change" will literally 'illuminate' the importance of light and light-based technologies for our daily life and set a focus on the global challenges in the fields of light pollution and energy supply.
There will be several lectures and interactive workshops during the evening, dealing with different aspects of light. After dark, the campus of 'Technische Universität Ilmenau' will be filled with light. There will be a wide variety of interesting activities and shows.
Everyone is invited to join this very special "enlightening" day.
—
Excerpt of the programme
7 pm until 9.45 pm:
Lectures by Prof. Edda Rädlein (TU Ilmenau), Sabine Frank (Sternenpark Rhön), OSRAM GmbH
6 pm until 00.00 midnight:
Interactive Telescope, Optical Toys, Oculus Rift, Candle Making, Interactive Light Installations & Light Garden, Short Films, Exhibitions, Stereo Microscopes, Virtual Reality Room, Building Spectrometers Workshop, Music, Food & Drinks
Specials after dark:
3D Video Mapping, 'Flashlines', '1 Minute of Fame' by Jasper Kühn, Black Light Theatre, Julian Button's Shadow Theatre, LED Trampoline Performance, Fire Show
For further details please check the programme that will be handed out directly at the event.
—
More information on the UNESCO International Year of Light 2015:
http://www.light2015.org/Home.html
http://www.eps.org/?page=event_iyol

Date: Wednesday, 3 June 2015
Time: 6.00 pm – 00.00 midnight
Place: Ehrenberg & Humboldt building, Campus of TU Ilmenau
---
Thuringia Experience Day
Erfurt
Erfurt is the capital of Thuringia. It has preserved an intact medieval city centre. The city is known for its two churches, the Erfurt Cathedral (Mariendom) and the church of St. Se­verus, which stand side by side. Another very famous sight is the "Krämerbrücke", a bridge consisting of inhabited houses. But Erfurt is also a modern city where you can relax in one of the beautiful cafés or go shopping.
Weimar
Weimar is one of the great cultural sites in Europe. Famous German poets like Goethe, Schiller and Herder as well as the pianist and composer Franz Liszt lived and worked here. In 1999, the European Council of Ministers selected the city as a European Capital of Culture. You will take part in a guided tour; afterwards you can go for a walk in the beautiful park site "Park an der Ilm" and retrace Goethe's steps.
Eisenach
The history of Eisenach is closely linked to the Wartburg Castle, which was built in 1067 and is today a UNESCO World Heritage site. Several legendary events took place there. Maybe you have heard about the "Sin­gers' Contest on the Wartburg". It was also the place where Martin Luther hided from persecution and translated the New Testament into German. The town is also famous as the birthplace of the composer and musician Johann Sebastian Bach.
The Thuringian Forest
The Thuringian Forest has impressed hikers and lovers of nature from nearby and far away for decades. Go on a hiking tour around Ilmenau, enjoy the beauty of the landscape and climb up Ilmenau's highest mountain, the "Kickelhahn", with a height of 861 meters.

Date: Thursday, 4 June 2015
Time: depends on your destination (Erfurt, Eisenach, Weimar, Thuringian Forest)
Start: Ilmenau Train Station

---
Movie Night
Moving images have fascinated since their invention. Hardly any of the media influences us as much as movies do. Motion pictures give our fantasy free rein, they let us dream, they give our ideas expression and offer us the possibility to communicate with other people by overcoming nearly every border. Movies are, therefore, a source of information. They give insights into cultures and into thoughts of other people. They can call attention to grievance, invite people to reflect, or invoke protests.
---
PRIDE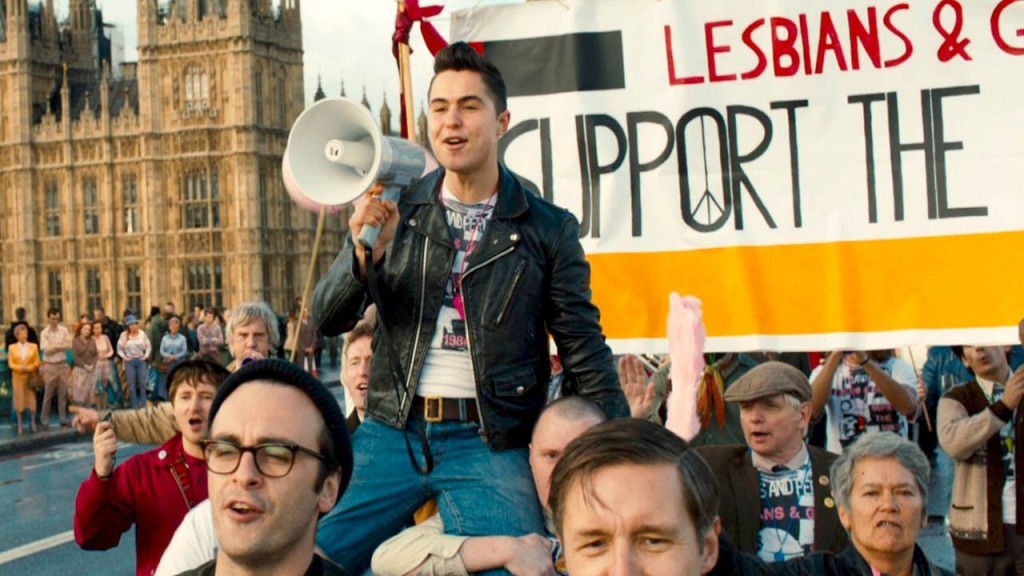 After having reviewed more than 20 movies, we finally decided for 'PRIDE', a very entertaining movie based on a true story of people who were taking responsibility and fought together for human rights.
Set in the summer of 1984 – Margaret Thatcher is in power and the National Union of Mineworkers (NUM) is on strike. At the Gay Pride March in London, a group of gay and lesbian activists decides to raise money to support the families of the striking miners. But there is a problem. The Union seems embarrassed to receive their support.
"An impassioned and distinctly loveable movie … It is warm and witty, with terrific performances." – Peter Bradshaw, The Guardian
But the activists are not deterred. They decide to ignore the Union and go direct to the miners. They identify a mining village in deepest Wales and set off in a mini bus to make their donation in person. And so begins the extraordinary story of two seemingly alien communities who form a surprising and ultimately triumphant partnership. (http://www.pridemovie.co.uk)
PRIDE starts with two colliding worlds and mutual prejudice, but then it shows that people are able to overcome these obstacles and show empathy, solidarity & mutual respect towards each other.
"You can try to resist the heartwarming PRIDE, but you will fail." – Jordan Hoffman, Vanity Fair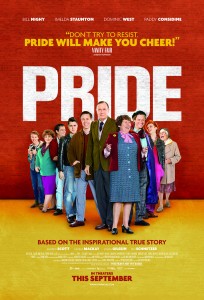 UK/F 2014, 120 min
Genre: Historical Comedy-Drama
Director: Matthew Warchus
Screenplay: Stephen Beresford
Cast: Bill Nighy, Imelda Staunton, Liz White, Monica Dolan, Dominic West, Rhodri Meilir, Paddy Considine, Andrew Scott, Nia Gwynne, George MacKay, Kyle Rees, Joseph Gilgun, Karina Fernandez, Jessie Cave, Ben Schnetzer, Faye Marsay u.a.

Date: Thursday, 4 June 2015
Time: 9.00 pm – 11.00 pm (Entrance at 8.30 pm)
Place: Audimax (Humboldt building)
---
Student Clubs
Besides supporting the many cultural ISWI events, the Ilmenau student clubs also organize a fantastic cultural programme for you. Each of the four clubs has its own style and atmosphere. Visit all the clubs and check out which you like best or just randomly pick one every night:
If you want to take a break and drink some tea or coffee, visit the bc-Studentencafé.

Date: everyday
Time: 10 pm (bc-Café: 12.00 noon – 5.00 pm)
Place: bc-Club, BD CLUB, BH-Club, bi-Club, bc-Café
---
City Festival
From Friday to Sunday the Ilmenau City Festival is taking place. There will be a variety of cultural events. Just drop by and have a look.

Date: Friday, 5 June – Sunday, 7 June 2015
Time: 10.00 am – 12.00 pm
Place: City Centre of Ilmenau